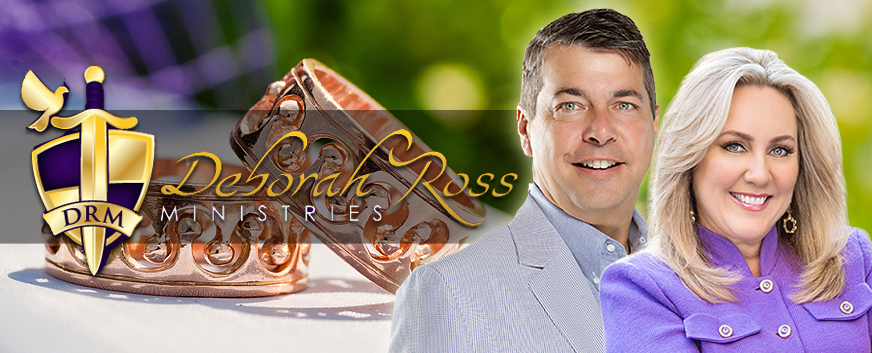 911 Marriage Conferences / Christian Speaker / Deborah Ross
HELP! THROW A LIFE-LINE TO FAMILIES... QUICK!
A Healthy Marriage...Marriage Wholeness...Marriage Restoration
WHY HOLD A 911 MARRIAGE CONFERENCE WITH YOUR CHURCH/GROUP?
The divorce rate in America for first marriage, vs second or third marriage
50% percent of first marriages, 67% of second and 74% of third marriages end in divorce, according to Jennifer Baker of the Forest Institute of Professional Psychology in Springfield, Missouri.

Divorce creates unforgiveness, bitterness, anger, wrath, rage, and retaliation - not godly characteristics.

Divorce hurts children - even grown ones!

The church divorce rate is the same (if not higher) than the world. - this should not be so!

God Hates Divorce... Malachi 2:16 (KJV) -

"For the LORD, the God of Israel, saith that he hateth putting away: for one covereth violence with his garment, saith the LORD of hosts: therefore take heed to your spirit, that ye deal not treacherously."

God wants to heal relationships, restore families, heal broken hearts, break bondages of addiction, bring deliverance and wholeness to those who are bound by anger and resentment, and work miracles in the lives of all families!

The 911 Marriage Conference will even equip parents and in-laws of grown children so that they will know how to facilitate godly reconciliation principles with their loved ones.

BROKEN FAMILIES are the foundational root of most other human dysfunction.

If Satan can destroy the FAMILY, he can destroy the city... then the state... then the country. Wake up America!

Healthy FAMILIES are evidence of our Christian Faith!

The church has a responsibility to not turn a blind eye to the perpetual divorce rate among its members.

These conferences will even make good marriages - better!
"Good evening Deborah. My husband Eddie and I took your "Save it" Marriage Bible study last fall. When we came to your class our marriage was at risk for ending after my husband's affair. We were lost, emotional and very hurt. But we took every word you spoke in class to heart and applied God's word to our marriage daily. I'm very happy to say that today our marriage, family & faith are stronger today than ever.
Once we completed your class we started the new members class at Hopewell Baptist and tonight myself, my husband and our daughter were baptized. We are overwhelmed with joy!! We pray daily in our home and we are active in our faith and in our church. Thank you so much for everything. Every time I start to think back to the hard times my husband and I went through I immediately say "if Deborah could get through it then so can I". I've learned that sometimes we are put in situations for a reason. And had my husband not fallen into temptation we might not be Christians today and our children wouldn't be begging to go to their Wednesday night class--that really fills my heart with joy.
I am a stronger woman today and I owe so much of that to you. I hope someday I am able to help others the way you have helped us.
God bless you and your family!!!
Melissa Murtorff"
As featured on the CBN 700 Club, Jay and Deborah Ross have experienced - first hand - marital hardships that seemed insurmountable. Today, their marriage is completely restored and healed!
Now, they teach others how to overcome life's adversities and to live in the promised land of family wholeness.
Jay and Deborah Ross have been married since 1984 and have two young-adult sons.