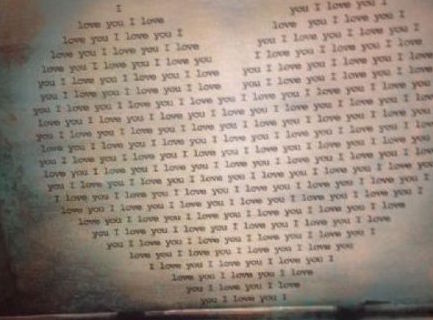 1 Corinthians 13:4-8
"Charity suffereth long, and is kind; charity envieth not; charity vaunteth not itself, is not puffed up, Doth not behave itself unseemly, seeketh not her own, is not easily provoked, thinketh no evil; Rejoiceth not in iniquity, but rejoiceth in the truth; Beareth all things, believeth all things, hopeth all things, endureth all things. Charity never faileth: but whether there be prophecies, they shall fail; whether there be tongues, they shall cease; whether there be knowledge, it shall vanish away."
Do you know what the most powerful force in the universe is?
It's Love!
By LOVE, God created the heavens and the earth.
It was LOVE that said, "Let there be light."
LOVE commanded the sea's to separate from dry land.
LOVE created the birds of the air and the beasts of the field.
LOVE formed the first man out of the dust of the earth and breathed into his nostrils the breath of life.
LOVE saw that man should not be alone and delicately took of man's rib to create woman.
God is LOVE!
How can man ever compare to the LOVE that God posseses?
1 Corinthians 13:1-8 teaches us the attributes of AGAPE LOVE.
Will you dare to walk in LOVE to the point of laying down your own life, your own agenda, your own hopes and dreams?
Will you dare trust God to heal broken relationships as you "obey" His commandment of LOVE?
Will you dare to LOVE your enemies?
For God so LOVED the world that He gave His only begotten son...
What will you LOVINGLY "give"
Will you lay down your life in LOVE?
The Lord is searching for vessels of LOVE!
PS - God LOVINGLY gives back IN ABUNDANCE when we are willing to lay down... __________???
LOVE gives life MORE ABUNDANTLY!
God is Love!