Women's Bible Study
Tuesday, September 19, 2017 from 6:30 PM to 8:30 PM
Event Information
WOMEN'S BIBLE STUDY...
"The Gifts and Ministries of the Holy Spirit" by Lester Sumrall
Back Cover:
The gifts of the Spirit can destroy any force the devil might use against Christians. You are a candidate for the gifts of revelation, power and inspiration. They will function anywhere - right where you are now!
~~~~~~~~~~~~~~~~~~~~~
Expect the unexpected!
If you want to gain a more clear understanding of how to unleash and flow in your God ordained spiritual gifts, this study will explain, equip and empower you to do just that.
This Bible Study will open your heart and mind to the supernatural power of God that is available to every believer.
Experience a scripture-by-scripture unfolding of the hidden mysteries of the Kingdom of God.
~~~~~~~~~~~~~~~~~~~~~
All women are invited!
Community Bible Study
8 Weeks
This study started August 1, 2017, but it is NOT too late to register and come! We will accept new attendees until August 22, 2017. But HURRY! You don't want to miss ANY of this study!
Please sign up to let us know you are coming.
We will have books available at the study for those who sign up and pay in advance on this website.
NOTE: IF YOU ORDER YOUR BOOK DIRECTLY ON AMAZON, PLEASE BE SURE TO USE AMAZON SMILE AND LIST DEBORAH ROSS MINISTRIES AS YOUR NON-PROFIT!!!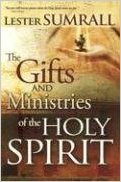 You can also purchase your book on Smile.Amazon
The link is below (Website for More Information)
Please list Deborah Ross Ministries as your non-proift.
Event Location
Brandon Oaks • 6981 Honey Tree Ln • Indian Trail, NC 28079 • US
Contact Information
Contact: Danielle Benfield
Phone: 704-890-0191
E-mail: