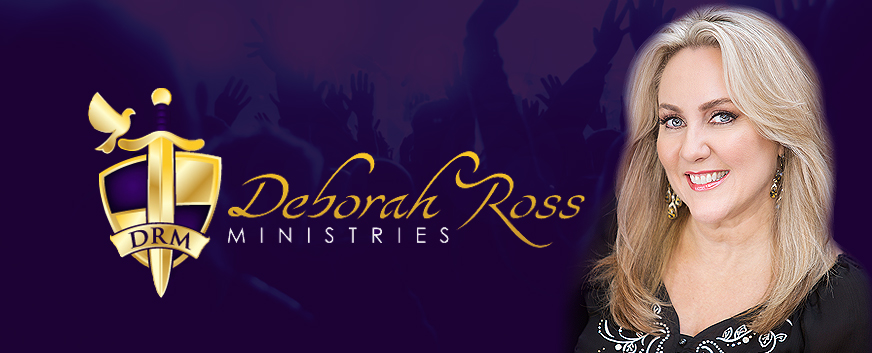 CHRISTIAN SPEAKER AND AUTHOR... DEBORAH ROSS
Saving Souls. Transforming Lives. Healing Hearts, Minds and Marriages with The Word.
Hello My Friend!
I am one of the few
Christian women speakers
you'll ever encounter with an undaunted "Contagious Faith" - a faith that resonates deep within the heart of desperate humanity.
Teaching godly principles that help you navigate your way to victory, my straight forward messages will bring healing and wholeness to every aspect of your life. I want you to LIVE in your God given destiny RIGHT NOW... and throughout all eternity!
One of my books, Healing a Broken Marriage is a powerful teaching testimonial of my personal marriage journey that was upside down for 18 years. Now married for over 30 years, I enjoy sharing my victory story so that others - like yourself - will be empowered to stand strong to the saving of the family. You can watch me and my husband share our 5 minute testimony on our featured CBN 700 Club interview linked to this website.
I am thrilled to share with you that Deborah Ross Ministries is now producing national radio and television shows called Choose Life Today! These outreach messages are just another way for me to EMPOWER YOU TO LIVE IN THE BLESSING! I pray you'll be strengthened by listening to Choose Life and/or Choose Life Today on a station near you.
Friend, you've not only located a passionate motivational Christian Speaker for your next event, you've also discovered a library of free resources that will equip you to be victorious in your Christian faith.
Be sure to come here often! I want to be the inspirational speaker voice who continuously empowers your soul for greatness. Browse around and enjoy my devotionals, video teachings, music and audo messages. I even have an online store where you can order exclusive resources that are only made available for purchase through this website. Get them for yourself... and then... bless them forward by sharing them with a friend!
I'm looking forward to meeting you! I've still got a few openings availalbe for 2017 and I'm booking now for 2018-2019-2020, so contact me today and let's schedule an event at your location!
Christian Speaker / Author / TV & Radio Host / Bible Teacher / Evangelist