Keepin' It Real Women's Conferences / Christian Women's Speaker / Deborah Ross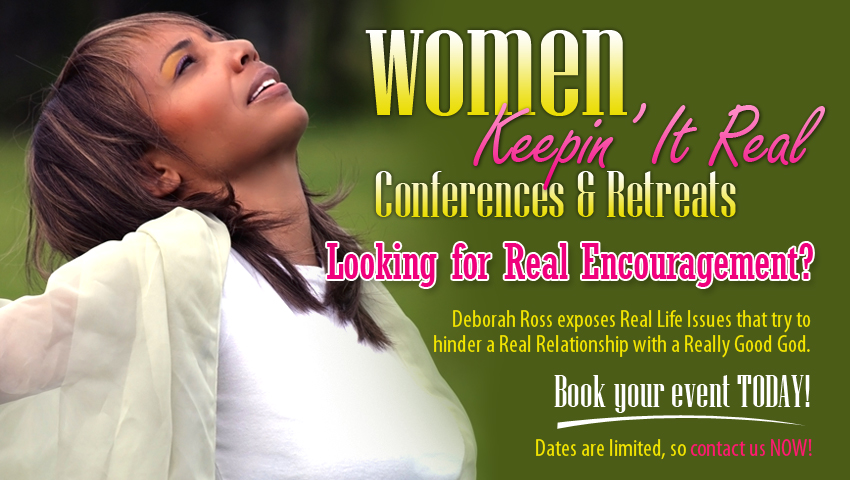 Encourage Your Faith!
Empower Your Walk!
Intensify Your Worship!
Refresh Your Soul!
REAL WOMEN... REAL LIVES!
WHAT'S THE KEEPIN' IT REAL WOMEN'S CONFERENCE ALL ABOUT?
REAL FAITH -
REAL LOVE -
REAL TRUTH -
REAL GOD -
REAL WORSHIP -
REAL SPIRIT -
REAL GRACE -
REAL SALVATION -
REAL FORGIVENESS -
REAL LIFE -
REAL PRAYER -
REAL BATTLES -
REAL BLESSINGS -
R
EAL HEAVEN -
REAL HELL -
REAL ANGELS -
REAL WARFARE -
REAL VICTORY!
Ready to host and/or sponsor a One, Two or Three Day Conference at

YOUR

Location?